Simon Smith ACS
Simon is an award-winning cinematographer and proud gay man, based in Darlinghurst in Sydney, on Gadigal Country. He shoots observational and dramatised documentaries, drama, commercials and music videos.
From the age of 12, Simon made small films with a couple of school friends, and saw his future in the world of film. He was inspired by work of British cinematographer, Geoffrey Unsworth. Unsworth's work included 2001 A Space Odyssey for Stanley Kubrick, A Bridge Too Far for Richard Attenborough, and Simon's favourite film, the beautifully shot Cabaret, for Bob Fosse. He was also inspired by the lyrical images of Russell Boyd ACS, in Picnic at Hanging Rock. Simon was so inspired by Unsworth and Boyd, he chose cinematography as his field of expertise, in his application to the new Australian Film and Television School. He was blown away when he was accepted into the course. Three years of intensive training followed, including workshops and day-to-day passionate discussion with the likes of cinematographers Bill Constable ACS Don McAlpine ACS and Brian Probyn, and constant work on student dramas. Here Simon honed his craft in lighting and camera operating, on 16 and 35mm film, and in television. In his final year, Simon joined the camera crew of the Australian feature film, Bruce Beresford's epic Breaker Morant, assisting David Burr ACS on attachment as clapper loader. A lowly position, but a key one. A chance to watch the cream of Australian talent at work.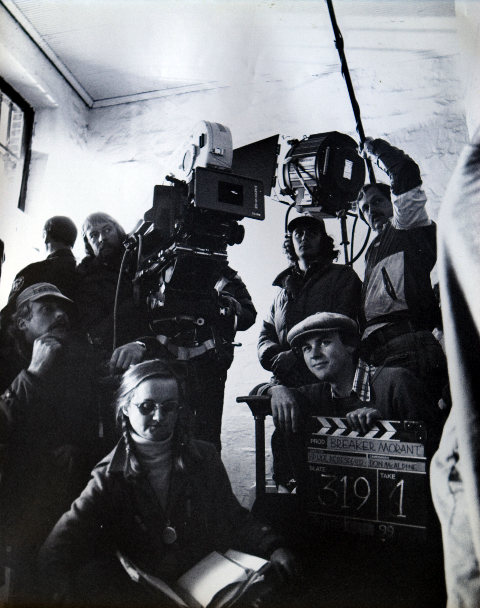 On graduating from Film School, Simon got a break which threw him into the field of documentary, and took him to a beautiful, but disturbing place. After Pol Pot directed by Mark Stiles, told the story of Cambodia and its recent murderous regime. For his first experience of shooting documentary, Simon was training his lens on the extraordinary people of that country, and hearing their heartbreaking stories. That experience lives with him to this day, and has affected everything he has shot since.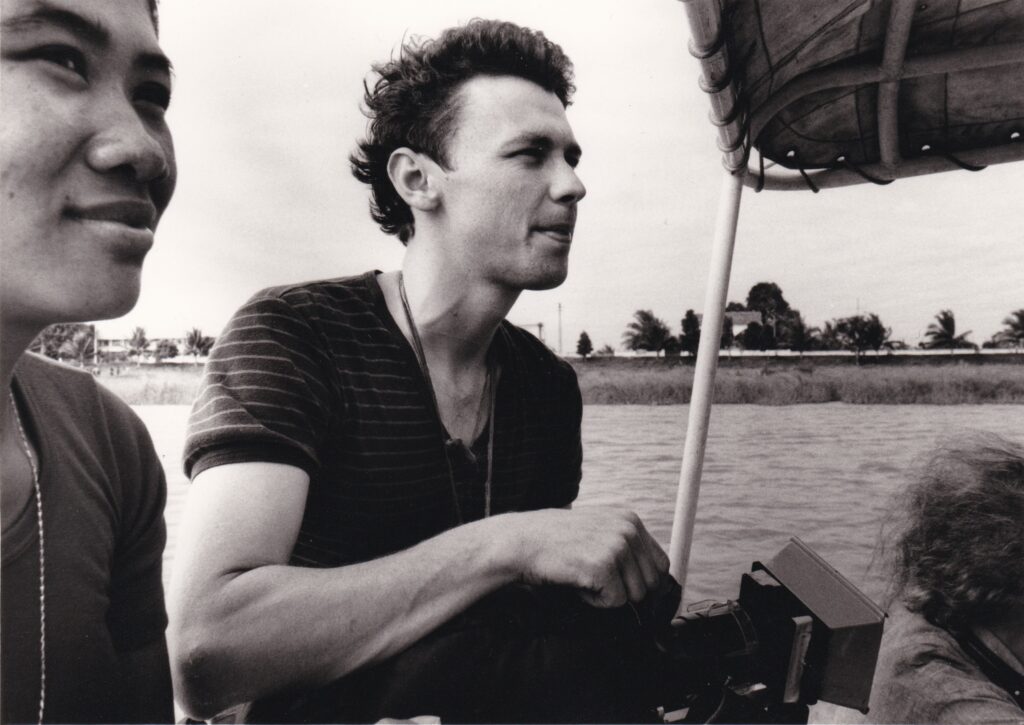 Soon after, again for Mark Stiles, Simon shot Nagasaki Journey the story of Australian POWs imprisoned in Japan as the atom bombs fell. One of the prisoners met his captor after forty years. They embraced, and something was healed in that moment. Then came Serpent and The Cross, for Chris Hilton, an exploration of Aboriginal art and spirituality. With Jo Parker assisting him, he travelled to First Nations communities in the Kimberley, the Gibson Desert, and the Top End, meeting artists and hearing their stories.A wise man in Turkey Creek bestowed him with his skin name: Japaljarri. Through all these times, he has marvelled at the power of the camera to capture essential truths about people and events. And marvelled at his luck at getting to experience these truths.
Memorable projects followed in Italy, with Franco Di Chiera's The Artist, The Peasant and The Joys of the Women, in France with the Foreign Legion for National Geographic's Legion of the Damned, and to a remote village in Vanuatu, for the Discovery Channel's Tribal Life: Bunlap series. Living simply in bamboo huts, the crew, led by director Malcolm McDonald, took part in the life of the village as they recorded its rituals for 2 months. A glorious experience.
Simon has got to know and film remarkable First Nations people in the Bush: in the Gulf Country town of Borrolloola for Paul Roy's A Dying Shame, and in Arnhem Land for Darlene Johnson's River of No Return. He's also filmed performers of the calibre of Cate Blanchett and Hugo Weaving, as they performed Hedda Gabler at the Brooklyn Academy of Music, for Ian Darling's In the Company of Actors edited by Sally Fryer.
Highlights of the last few years have been the BBC/ABC series Art of Australia, with National Treasure Edmund Capon, for producer Margie Bryant, The Scribe: Ruth Cullen's feature length tribute to Gough Whitlam's speechwriter, Graham Freudenburg, edited by Andrea Lang, Colour Theory: a series on First Nations contemporary art, for producers Mitch Stanley and Hettie Perkins, and the feature documentary Paul Kelly~ Stories of Me, for Producer/Director Ian Darling and Shark Island Productions, produced by Mary Macrae and edited by Sally Fryer. Simon has relished the chance to work closely with such thinkers, performers and artists, and with such fine fellow film-makers, through the years.
Simon is honoured to have made it into the hallowed band of Australian cinematographers to be offered accreditation in the ACS. He believes it will inspire him to even greater things in the future.
Watch this space!